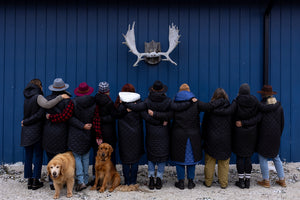 BUTTCOAT
Outerwear created for individuals who love staying active outdoors in any season. Our products can be layered up, or down, will keep you cozy, and looking great.
You can take comfort not only in the outerwear itself, but the fact that our product is made in Canada. Our seamstresses are local and are earning extra income at their own pace. It's comforting to know that your purchases are helping families in Ontario!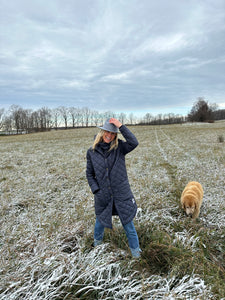 DARK NAVY
Introducing our newest colour, DARK NAVY. This colour is easily reminiscent of the deep, blue ocean and space.
SHOP NOW
BUFFALO PLAID
Perfect for Fall, this red and black checkered pattern called "BUFFALO PLAID" came to Canada from Scotland.
SHOP NOW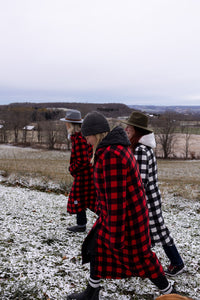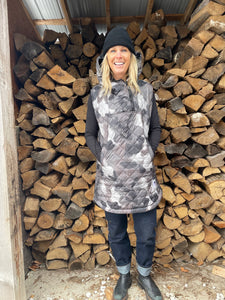 SUPERIOR PRINT
This print was inspired by our love for the north. Available in The Original Hooded Vest and Long Pocket Vest.
SHOP NOW
Signature Quilted Fabric
Our signature quilted fabric will is timeless and goes with everything. The polyester and nylon blend is lightweight, durable, and machine washable. Buttcoats make for amazing stand-alone pieces or can be layered on those cooler days.
SHOP NOW